Film
Take a look at some of the short films and digital series I've helped bring to life.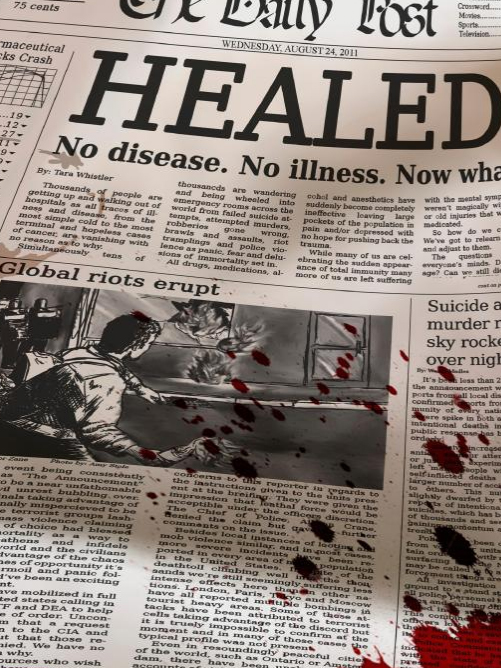 Healed
A short film based on the graphic novel. It follows a priest as he grapples with the fallout of The Healing and what it means for his parish and their beliefs.
Writer, producer, director [5 minutes]
664: Neighbor of the Beast
Digital series that follows Satan as he tries to live a quiet, suburban life away from hell and the couple that accidently buys the house next to him.
Writer, producer, director, editor [2 seasons, 36 episodes]
Figuring It Out

On the Fly
The Figuring it Out on the Fly Newsletter embraces and explores the creative process with the belief that no one really knows anything, and that's okay.
Once a month, I share whatever creative thoughts, breakthroughs, or issues I'm experiencing. It's a way of showing we're not as alone as we think we are and maybe my journey can help your journey.
You also get behind-the-scenes updates on all my projects and appearances. Plus, there's a free welcome song when you join.